On this page, I'll take a look back over the years to the present time. More photos and the story will be added to this page soon.
The photo above is our first N scale layout in 1974. I wish I had photos of this layout after it was completed. You'd see how much can be put on a 4'x2' layout in N scale. Maybe I'll find a photo of it someday.
The N scale layouts shown below followed in 1978-79 and in 1981-83.
---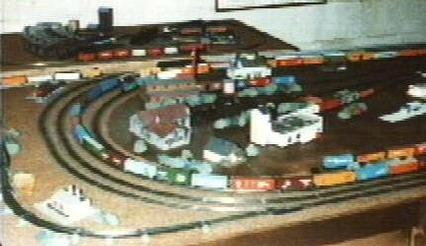 Construction was in progress on the 1978 layout. It was 11 feet long.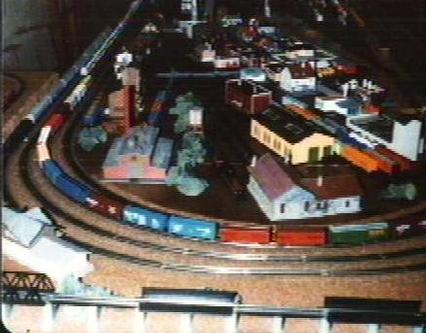 There were 19" radius curves on this layout.
The 1978 layout had a six-track freight yard and a locomotive service track.
This was the second move for the 1978 layout. It had been shortened to 10 feet long. The "engineer" is the son of a co-worker visiting the railroad in 1982.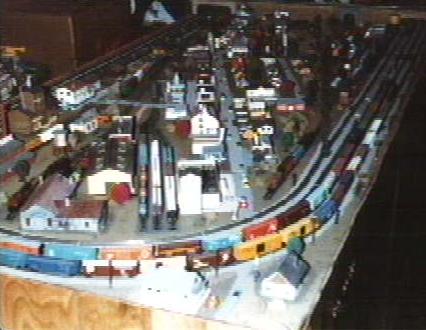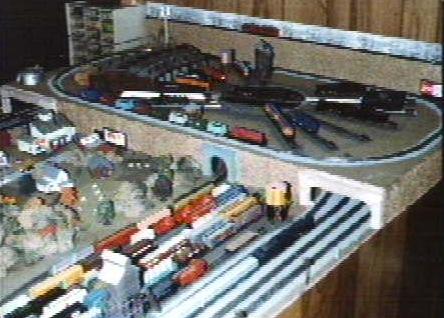 When the layout was shortened, the roundhouse and turntable were placed at the end. The length of the freight yard had to be reduced.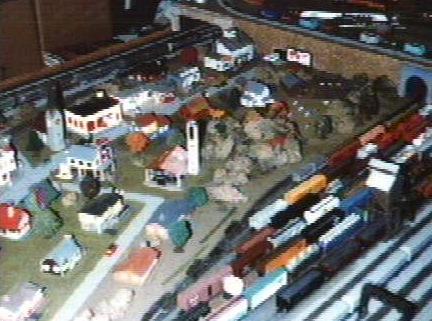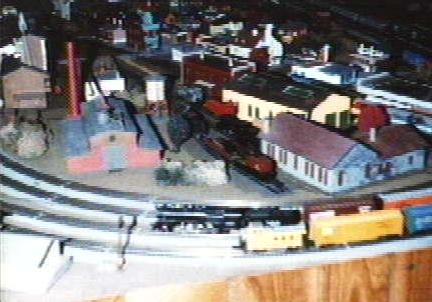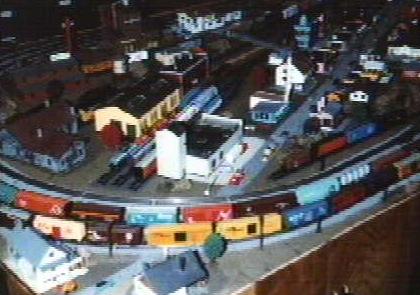 In 1983, the layout was dismantled and put in storage. I derived a lot of pleasure from it in the five years it was in use. It was built in 1978-79, then moved and shortened, and moved once again in late 1980.
Construction of this page is in progress
---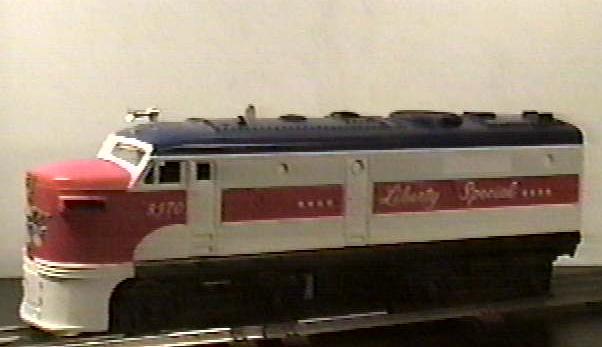 <




ON THE NEXT PAGE . . .
"Toy Trains . . . the photos and story of my Lionel, American Flyer, and Marx toy trains.
---
Return to Bill's Railroad Empire Home Page
Updated 1/11/2017
MODEL RAILROADING BOOKS
Select from over 150 model railroading how-to, reference books and magazines

ELECTRIC TRAIN SETS
A selection of Lionel O Gauge, Bachmann and Life-Like N and HO Scale Train Sets and Accessories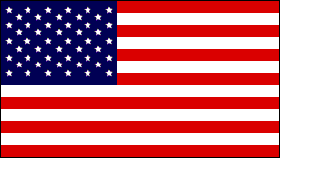 ---
Copyright © 1999-2017 by Bill's Railroad Empire®
Contents of this web site including text, photographs, programming code, and page format are copyrighted by Bill's Railroad Empire with the exception of certain gif, jpg, midi, and wav files which are assumed to be in the public domain. Amazon.com, Google, RailServe, Web Ring, and certain other images and material have been used with permission.
Disclaimer: If any gif, jpg, midi, or wav files are copyrighted, kindly inform me and they will be removed promptly upon receipt of documentation.
Please do not link to any of my files without permission.
Bill's Railroad Empire® is a registered trademark.
---
This web site is owned and managed by

billsrailroad.tripod.com
E-Mail: Bill's Railroad Empire